Founded in the mist of the historical jewelry producing region of the Italy, Tiezzi Catene & Design defines the evolving fashion trend by combining contemporary creativity and traditional design. Utilizing the company's extensive experience in jewelry craftsmanship & history, new and innovative collections are constantly created for the leading world markets in Europe, Asia and the United States.
The company places great importance to the precious metals and materials used to create these valuable pieces. Thus, meticulous attention to excellence in design, quality and craftsmanship is just as important as keeping up with the changing styles of jewelry fashion. Tiezzi Catene & Design is constantly exploring the outcome of the perfect combination of metal, stones and enamel to create exceptional pieces that places the company successfully in the global markets.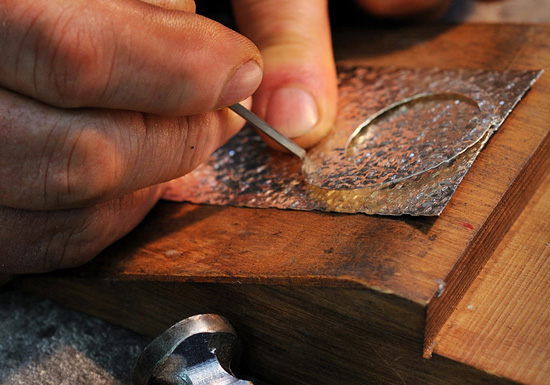 Experience and perseverance are leading attributes that Giorgio and Ginetta take pride in, and one that is most definitely reflected in the bold pieces of Tiezzi Catene & Design since 1979. Through the years, the close family tie helped bring growth and progress to the business. The year 2004 marked the entry of the next generation, their children Sara and Lorenzo as the company continues to flourish.
Utilizing the experience and knowledge of their parents, Sara and Lorenzo have made distinct contributions to the company and have brought fresh inspiration to the products. From a young age, they have shown appreciation of the family's creativity in silver jewelry production, but most importantly, they have inherited the same passion in jewelry creation from Giorgio and Ginetta. Sara and Lorenzo displayed further devotion to the business through professional courses, which assured them success in managing Tiezze Catene & Design.